OK so now you have deployed your vCAC 6.1 Architecture including vCAC 6.1 Appliances, Identity Appliance, IaaS Servers, vCO configuration, Tenant Configuration, you're going to want to start running and creating some workflows.
There are some task that need to be completed before we can get started.
Create a vCO Endpoint in vCAC 6.1
Add an Iaas Host
Install vCO Customization
So lets get started:
Create a vCO Endpoint in vCAC 6.1
Infrastructure Tab à Endpoints à New Endpoint à Orchestration à vCenter Orchestrator

Give the Endpoint a Name, Description, and set Credentials.
The address need to be in this format: https://vcoservername.domain.local:8281/vco if you have created a load balanced vCO deployment enter the Load Balanced FQDN.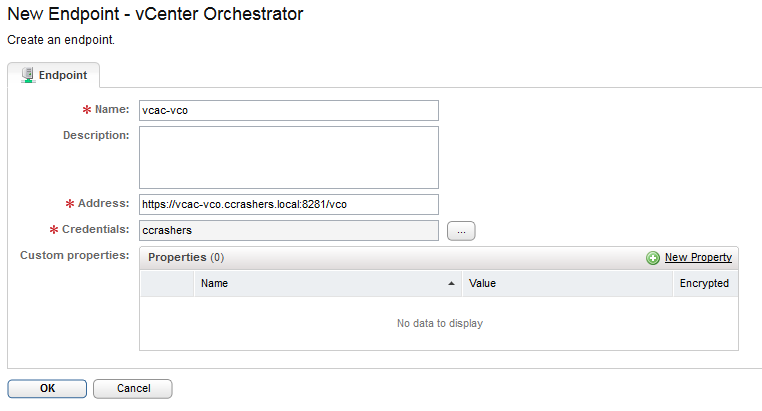 And that should be that.
Add an IaaS Host
Go to your vCO Client
Library à vCloud Automation Center à Infrastructure Administration à Configuration à Add an Iaas host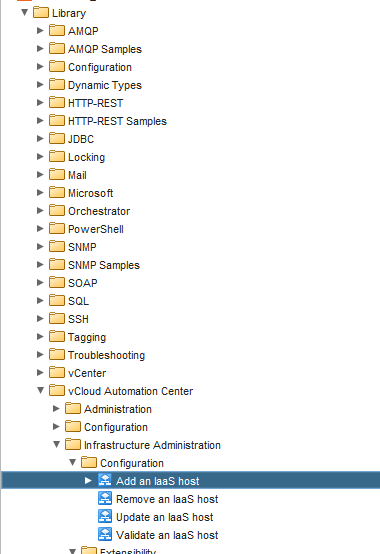 Run the workflow
Enter the name of your IaaS host and the fqdn of the host remember if you are using a distributed IaaS config enter the Load Balanced name.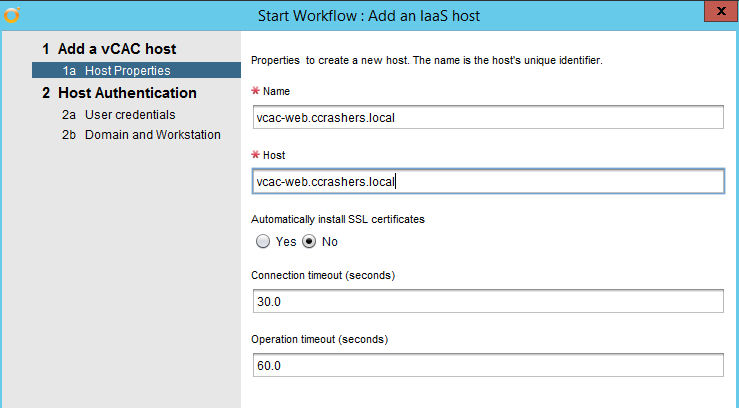 Enter credentials do not prefix with a domain name.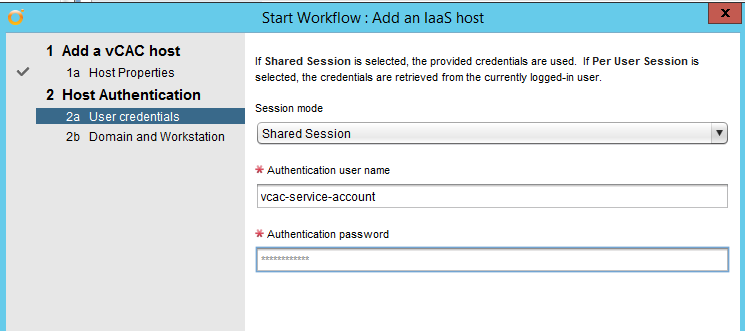 Now enter the AD domain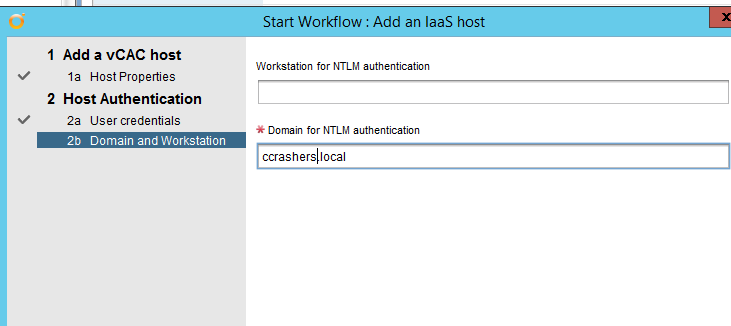 Then hit Submit and a lovely Green tick should appear once it has run successfully:
Install vCO Customization
Whilst still in the vCO client
Library à vCloud Automation Center à Infrastructure Administration à Extensibility àInstallation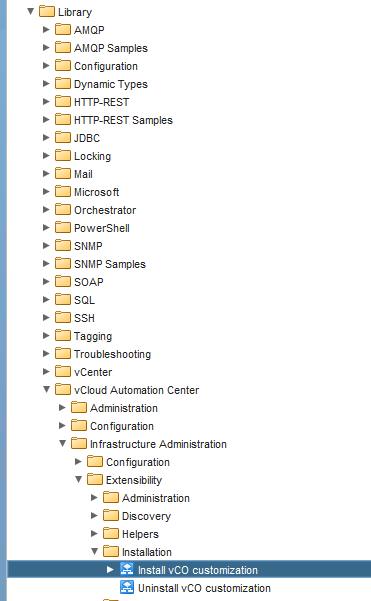 Run the workflow à Click on the Not Set field:

Select you IaaS host from the dropdown:
Click next and select all options: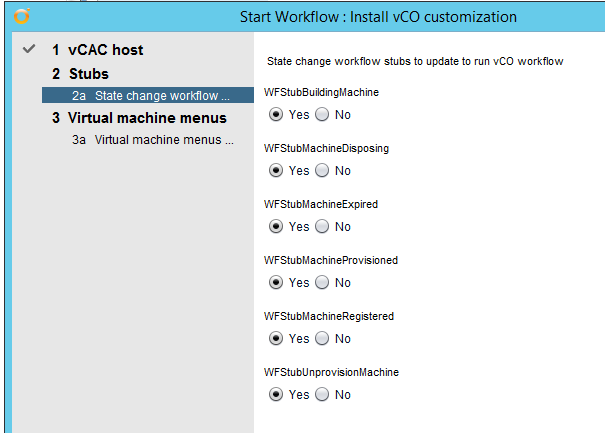 Click next and then Submit:

You are now ready to create workflows for vCO workflows for vCAC 6.1



by